About Wajima Kirimoto Wooden Craft Workshop Lacquer
Techniques and Wood Products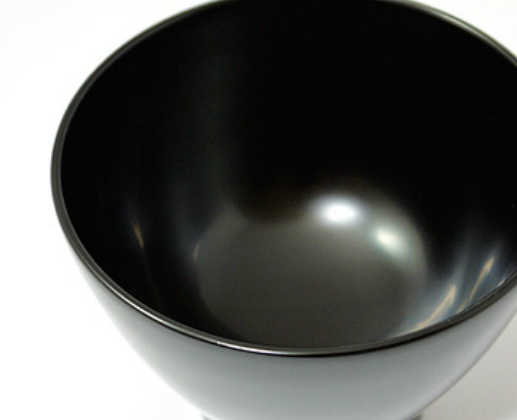 Of all the different Techniques of applying lacquer, the one used in Wajima is the honkataji Technique.
Lacquer cloth is applied to natural wood on the parts of the piece that are easily damaged, such as edges, base footings, the outside of boxes, or furniture tops. Then, diatomaceous earth collected from Mt. Komine in Wajima City that has been fired and made into a powder called Wajima jinoko is applied as a base coat, then it is polished, given a mid-coat, then a top coat. A cross section of a finished product would show nine layers in total. Even if the product is used for many years and the surface becomes damaged, it's possible to be repaired.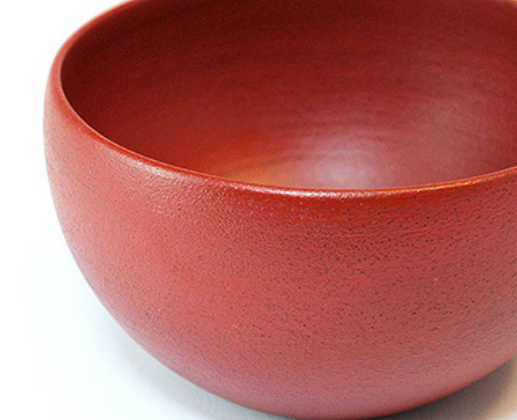 Wajima Kirimoto's Makiji Technique
Kirimoto took the makiji technique and successfully adapted it so that it creates a surface so tough that even a metal spoon used on the item will not damage it.
Lacquer cloth is applied to natural wood, and the Wajima jinoko that is used in the base coat is applied once again close to the surface. This technique is recognized by the Small and Medium Enterprise Agency as a "Manufacturing Program using Local Materials" and in 2007 it was chosen as part of the "Japanesque Modern Collection".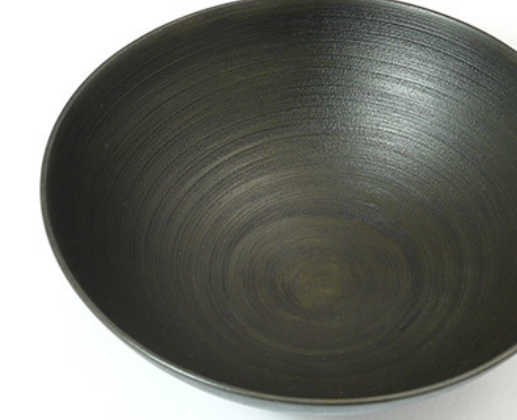 Wajima Kirimoto's Sensuji Technique
Sensuji finish is Wajima Kirimoto original technique which has the new expression of modern lacquerware. Lacquer cloth is applied to the natural wood on the parts of the piece that can be easily damaged. Also Wajima jinoko is applied. Sensuji means a thous and streaks finish. Using a newly created special brush yields a bold thousand streaks pattern with plenty of Wajima jinoko which makes the surface tough, and even engenders its"aging"(antique)expression. The combination of color of the deep lacquer and food or beverage is exquisite. It is hygienic and easy to care for and also safe with metal cutlery.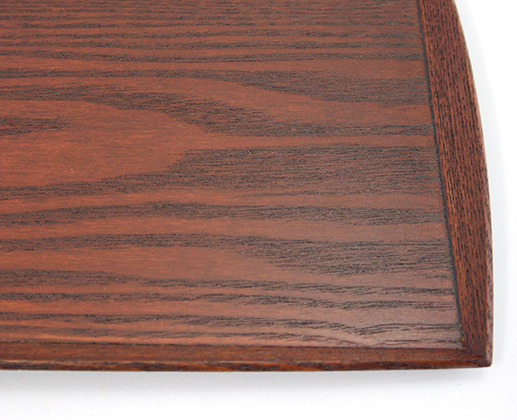 This is the most basic of all the lacquer application technique.
Lacquer is directly applied to wood that has been painstakingly removed of all dust and fingerprints, then wiped off with a cloth before it dries. The lacquer is rubbed in to the wood as it is wiped off, and then the wood is dried. For bowls and spoons, this procedure is repeated 3-5 times. The gentle beauty of the wood grain is brought to the fore with this lacquer application technique.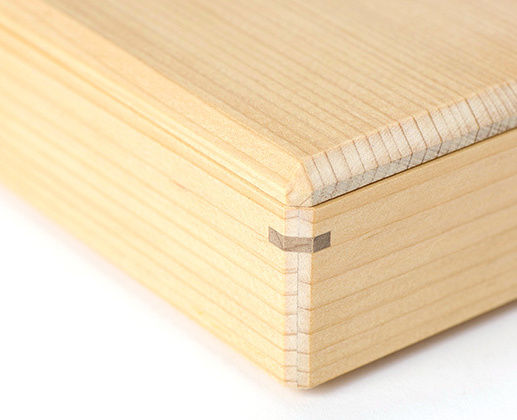 Wajima Kirimoto's Wood Products
At Kirimoto Wood Craft, the backbone of the company is its wood core manufacturing, which goes back 80 years. Lumber that has been aged for 10-20 years in order to make wood cores for lacquerware is also used to make these wooden products for household use. Trays, plates, kitchen tools, small pieces of furniture, and more.
Wajima's native wood, asunaro, is light yellow. Magnolia wood brought in mainly from Hokkaido and the Tohoku region is a gray-green color. They're subtle shades, but they're highly workable, and very water resistant. This wood is ideal for making items that fit in with everyday living.