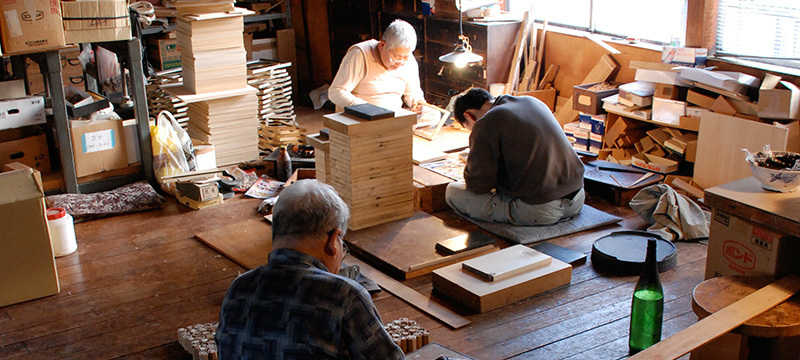 We would like you to use "wood and lacquer" more in everyday life. Wajima Kirimoto has the sincerest desire to make and provide a variety of lacquer ware.
Kirimoto Family has dedicated to wood and urushi lacquerware product development for more than 200 years in Wajima, Ishikawa prefecture.
From the late 18th to early 20th century, our company manufactured and sold Wajima lacquerware and from the 1920's, the company changed its name to "Kiirmoto Wooden Craft Workshop" and shifted its business specializing in carving the core wooden fittings. The seventh generation, Taiichi Kirimoto majored in product design at university and worked in an office planning for another company before returning to Wajima. After apprenticing as a wood core maker, he started producing wood modeling proposals, design proposals, and has overseen the overall direction of lacquer production.
In 2015, the trade name was changed to "Wajima Kirimoto", and the talented craftspeople of the company produce wooden and lacquer vessels, furniture, and interior elements, exploring the possibilities of wood and Urushi lacquer as a part of modern lifestyles.
Main Office・Workshop  WAJIMA KIRIMOTO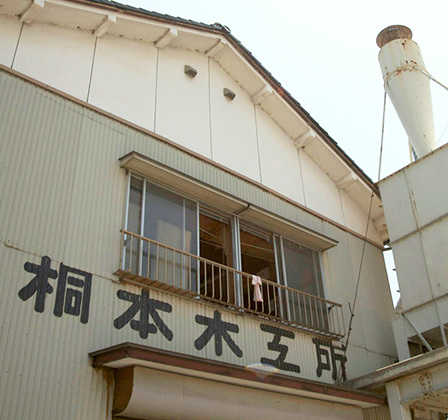 Skilled and experienced artisans produce lacqureware including processing wooden cores and lacquer painting. A Workshop tour is available, but you'll need to book well in advance. The tour may not be available due to the condition of the facility.

32 Naritsubo, Sugihiramachi, Wajima-shi,Ishikawa, 928-0011, Japan
Tel :+81 768 22 0842
Fax:+81 768 22 5842
E-mail:office@kirimoto.net
MAP
Craftspeople
Tokyo Office  WAJIMA KIRIMOTO・Urushi Office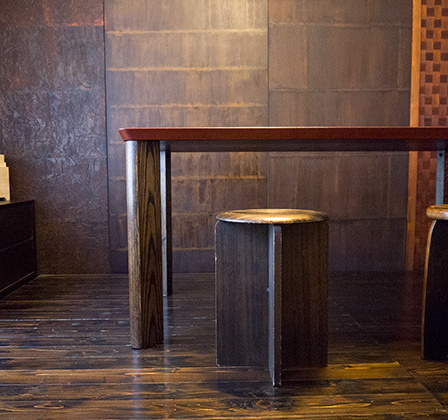 You can see the sample of wood grain and lacquer, cloth and lacquer, Japanese paper and lacquer, diatomaceous earth and lacquer, wiped lacquer on the floor, lacquered walls, doors, and tabletops in the office. Come to see the possibilities for using lacquer in the interior.Contact us to reserve the room for viewing or to talk business.

1-4-11-302, Shin-Ohashi, Koto-ku, Tokyo, 135-0007, Japan
E-mail:order@kirimoto.net
MAP